| RESIDENTIAL
dumpster rentals for any-sized home improvement job
Tell us about your project and we'll help you decide on the right dumpster for you.
Residential dumpster rental
Ready to meet your home cleaning or renovation needs.
We have a variety of dumpster sizes available to meet the requirements of your next job. Whether it's for home remodeling, a spring cleaning or a landscaping project, our radio-dispatched trucks are nearby and ready to get you the dumpster you need. We pride ourselves on efficient, safe and reliable service. Below are our standard-sized dumpsters.



Check Availability & Pricing
Enter your zip code or call us at

631-491-4923

.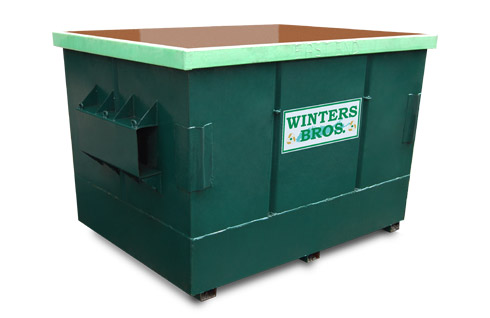 5 yard dumpster
6' x 4'-6" x 5'
Small room cleanouts
Small bathroom remodels
Small demolition
Parties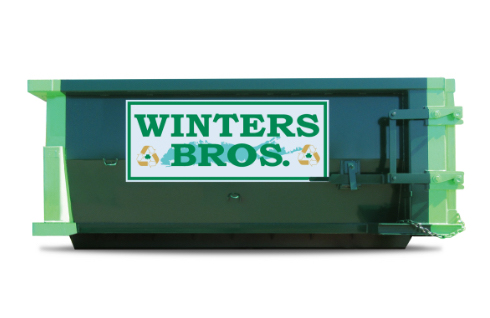 10 yard roll-off dumpster
11' x 8' x 4' (approx. outside dimensions)
Attic, basement, garage cleanouts
Spring cleanups
Small interior renovations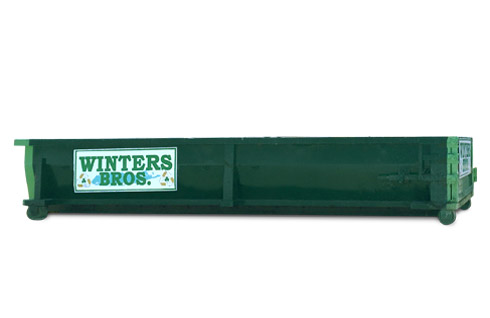 15 yard roll-off dumpster
22' x 8' x 3' (approx. outside dimensions)
Single-room renovations
Flooring and carpet removal
General junk removal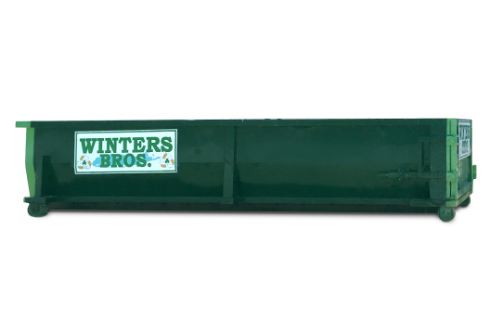 20 yard roll-off dumpster
22' x 8' x 4' (approx. outside dimensions)
Downsizing before a move
Debris from larger indoor/outdoor projects like siding, shingles and drywall
Landscaping project cleanup (tree limbs, shrubs and other yard debris)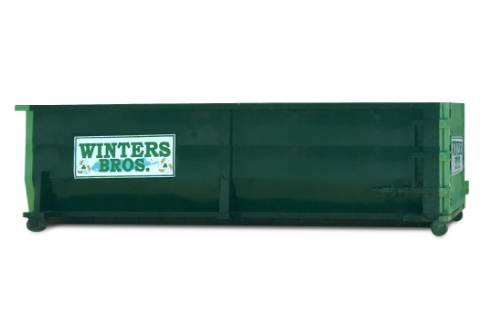 30 yard roll-off dumpster
22' x 8' x 6' (approx. outside dimensions)
Room additions
Estate cleanouts
Multiple room renovations
Compactors
Are you the owner or manager of a condo or apartment complex and looking for a solution to compress waste volumes and reduce disposal costs? Winters Bros. has a full line of compactors in a variety of sizes and applications, including models designed for apartment chute systems for waste or recycling purposes.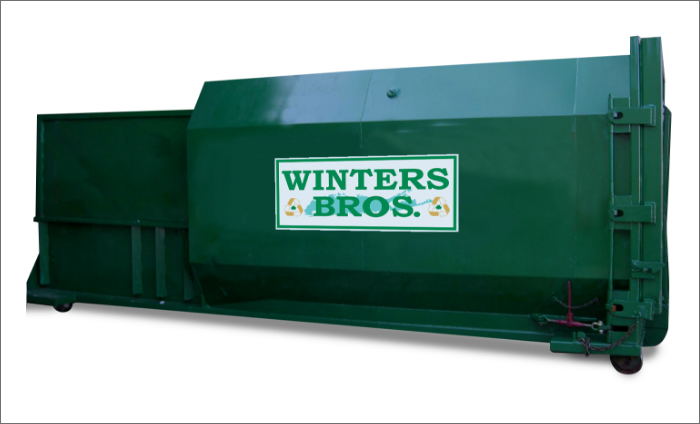 Call

631-491-4923

or

516-937-0900

to speak to a waste advisor or fill out the form below.