| WINTERS BROS.
whatever you need
we are at your service
About Winters Bros.
Winters Bros. Waste Systems is the premier solid waste and recycling company on Long Island, servicing commercial, residential, industrial and municipal customers across both counties.
We are Long Islanders, locally owned and operated, with a successful history that dates back to the 1950s. Over the last 70 years, we have built a network of regional operations, including multiple hauling locations, six recycling centers and nine transfer stations.
Winters Bros.' solid and sound financial footing and our talented and professional team means that our equipment is top notch and our service to you, our valued customer is first class. Give us a call and experience the best service on Long Island.
Our mission
At Winters Bros., we are driven to create a better Long Island—one block at a time, one town at a time—through unmatched solid waste and recycling collection and unwavering support for local organizations. We are not simply a part of the business community. We are your neighbors. We care about our area as much as you do and care about building a better Long Island through…
Service
We have the people and the equipment to guarantee friendly, reliable service around the clock. Our drivers, customer service team, mechanics and managers are all committed to serve you. We have an extensive fleet of well-maintained trucks and inventory of dumpsters, and roll-off containers are at the ready to keep your community spotless.
Innovation
We don't want to simply clean Nassau and Suffolk, we want to transform them. Through our state-of-the-art recycling programs, we're helping to convert waste into new products. Plastic into playgrounds, metal into new tools, and cardboard into new, sturdy boxes. All while meeting and exceeding environmental protection requirements.
Safety
We understand that our trucks share the very roads that you drive on. Our drivers are safe and we take every precaution to keep you, your family and your property safe. All of our employees receive on-the-job and classroom training to ensure the highest standards of safety are upheld in every community we serve.
Value
Living on Long Island isn't cheap, but with Winters Bros. we make sure you get what you pay for, with the best trained drivers, best-in-class customer service, and a caring and knowledgeable account representative assigned to your account.

Giving Back
For as long as we've been in business, we have prided ourselves in taking an active role in supporting the communities where we work. We are honored to support charitable programs as part of our ongoing effort to keep Long Island a great place to live, work and play.
Holiday Schedule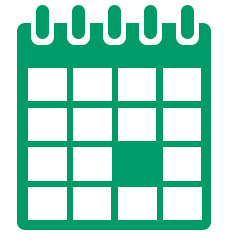 Closed:
• New Year's Day
• Memorial Day
• 4th of July
• Labor Day
• Thanksgiving Day
• Christmas Day
All waste collection pick-up days that fall on a holiday will be picked up the next day. If a holiday falls on a Monday, Tuesday, or Wednesday there will be no recycling pick-up.
Are you an independent truck driver?


Why waste a trip when you could be partnering with Winters Bros.?
learn more
Considering a career as a sanitation worker?


We have several positions available that come with a truckload of benefits!
learn more
Call

631-491-4923

or

516-937-0900

to speak to a waste advisor or fill out the form below.